I just saw that Solo movie. So it was a whole load of fun, but it was packed full of things that didn't add up.
* SPOILER ALERT!!! *
If you haven't seen the film, this is probably going to reveal many of the twists, so continue at your own peril..
1) Han & Qi'ra's Relationship
Was it platonic? I couldn't work out whether they were getting it on or not, nor why Kira appeared to be so disengaged.

2) Han's Age
According to Lucasfilm, Han was 29 when the events of A New Hope took place.
Harrison Ford was 33 years old when he started filming George Lucas' original Star Wars film, later subtitled A New Hope. The movie took place in 0 ABY (After the Battle of Yavin) and Lucasfilm has published Han Solo's birth year as 29 BBY (Before battle of Yavin).
And Luke Skywalker was 19: http://www.yodasdatapad.com/ages.html
Given that Darth Maul appears in the new Solo movie, that means that Anakin Skywalker is a maximum of 9 years old by this stage (again – http://www.yodasdatapad.com/ages.html)
Therefore, Luke was conceived at least 14 years after the events of Solo, and reached the age of 19 in 33 years after Solo, which makes Han Solo -4 years old during Solo (29 – 33).
Oh dear… the maths does not work! The only possible explanation is that Darth Maul survives being cut in two, and speaks to Qi'Ra at a later stage in the canon. Or, Darth Maul/Han Solo can time travel. Or Darth Maul has a clone. Perhaps the only sensible explanation that fits the timeline is that Han Solo has a son in four year's time, and calls him Han. That explains why Alden Ehrenreich's delivery of Han was so different from the one we know…
3) Up Axis Coincidence
When the Millennium Falcon runs into an Imperial Star Destroyer whilst attempting the Kessel Run, by some coincidence (1 in 360 degrees), they both appear to have the same up axis. Was it the force, or was it just a convenient angle for the ship to be positioned. Space ships do not travel space along a flat plane. They travel in all sorts of directions, so it would be highly unlikely that two ships approaching each other randomly would happen to have the same up axis.

4) Qi'ra Switcheroos
Why does Qi'ra show her allegiance to Dryden Vos by turning on Han only to switch again and kill Dryden Vos. She could have simply attacked Dryden Vos from the start and avoided the situation potentially getting out of hand.

5) Crimson Dawn
So, the sinister organisation that was organising petty criminals to steal hyper-fuel from the Empire was revealed at the end as being run by the Empire in the form of Darth Maul. A high level imperial is effectively working against his own organisation. I don't get it…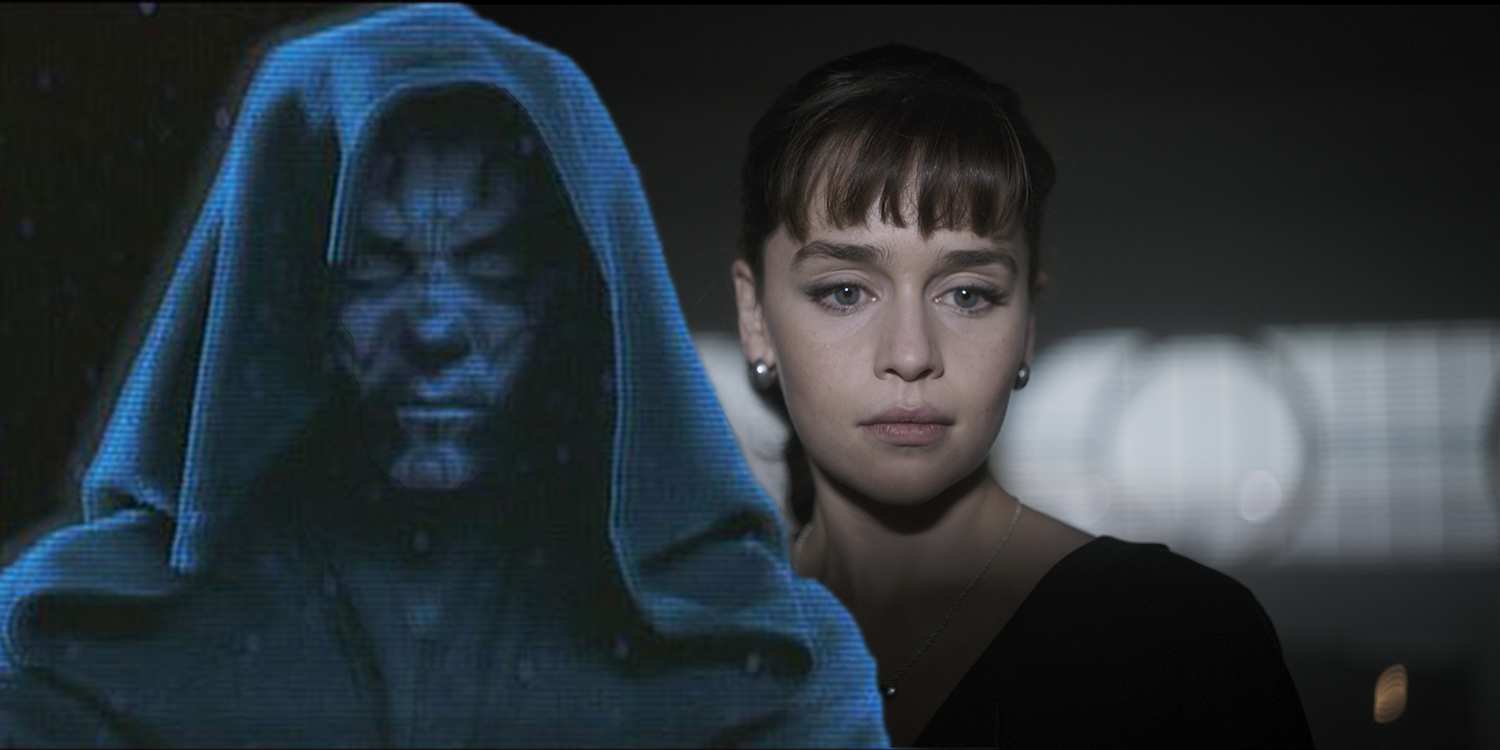 6) Falcon Front Gap
It turned out the original Corellian Cruiser known as The Millennium Falcon did not sport the iconic gap at the front. But somehow, after crash-landing on a desert planet, the ship had magically widened and developed a gap. How does that work?

7) Feed Him To The Beast
So Han Solo was tossed into the pit of the beast for insubordination, with the expectation that he would be eaten by a crazed wookie. But Han speaks some garbled wookie (which he must have learned from a Rosetta Stone course), and convinces the so-called beast to skip breakfast and cooperate in a great escape. Why was a 190 year old wookie with knowledge of spaceship navigation interested in eating raw, mud-soaked humanoids in the first place? Not only that, but our aeronautically trained beast hasn't figured out that he can escape from his cell by simply punching out the central column and jumping twenty feet.

8) Escape
How did the smuggler crew manage to escape with a dozen heavy (and apparently highly explosive and unstable) fuel cells, each of which had to be individually loaded onto the ramp of an under-fire spaceship in an open court-yard? From the shots fired, the only one that landed was the minor shoulder-wound that troubled Lando.
9) Lando's Robot Girlfriend
So Lando's robot girlfriend took a hit. Why didn't he either download or backup her personality, after she took a hit? Surely he had a USB stick or bluetooth connectivity?

10) The Train Heist
A collection of pirates decide to rob Tobias Beckett of the precious cargo he has stolen from an imperial train. But they reveal themselves at the end to be the early representatives of the Rebellion. So why were the rebels attacking people who were robbing stuff from the Empire? One answer could possibly be that they were opposed to Crimson Dawn because Crimson Dawn had raided their planets, but did that mean that they were defending the Empire against an Imperial Syndicate robbing itself? That really doesn't make any sense!